I made this card using a technique I read about somewhere, but I can't for the life of me remember where! Does "CRS" affect you too? I also can't remember the name of it "sigh". If I ever remember I will be sure to let you know!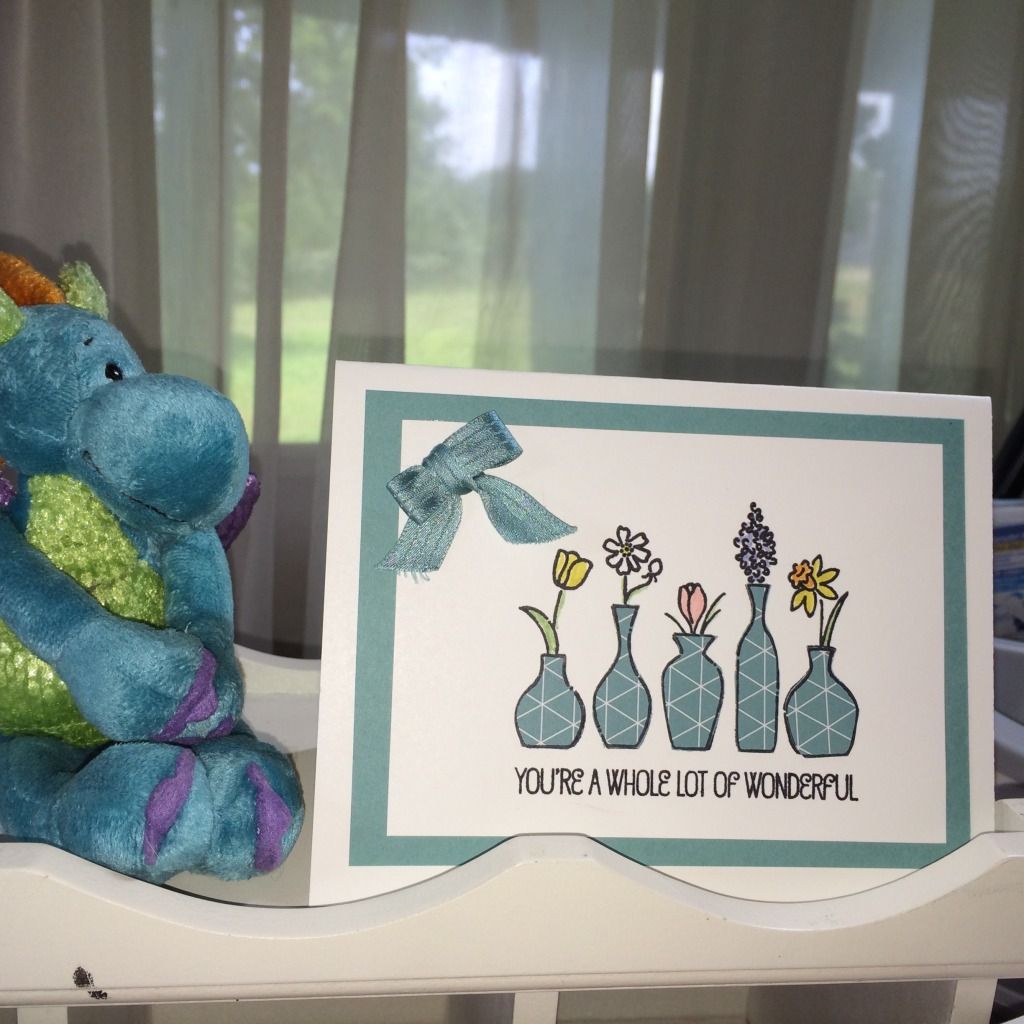 But I do remember how I made it!

I started with my standard card base (5 ½" by 4 ¼") then I cut my layers, Lost Lagoon layer 5 ¼" by 4, and Whisper white at 5" by 3 ¾".
Next I stamped my images using the StāZon ink pad on the white layer and I also stamped on a piece of Moonlight designer series paper, I found this works best on a paper with small designs.

I cut out the vases that I stamped on the designer series paper and glued each one on to the image on the white paper. I used several of Stampin' Write markers to color in the flowers.
Then I glued all my layers together and then I made a little bow for the corner.

Not sure if I needed the bow or not.

What do you think?
Here's my list of supplies for this project. Don't forget to check out the tool kit I recommend you always have on hand. Just look to the right and you will find it. It's labeled tool kit!