I love to experiment with new techniques that I learn! My card for today features a technique called Stamping off. I saw a card using this technique and just fell in love with it. It was very easy to do and I hope you love it as much as I do.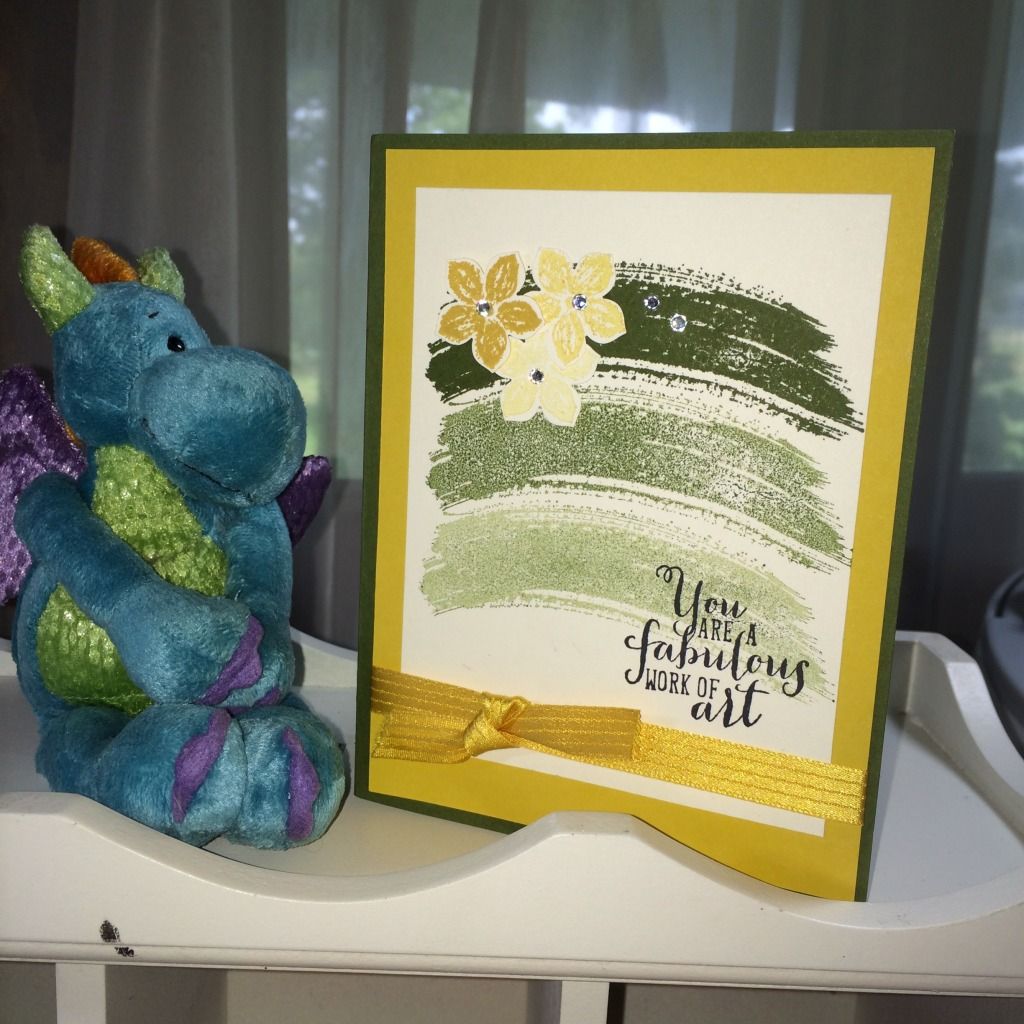 This card starts with a 5 ½" by 4 ¼"

Mossy Meadow card base.

The next layer is 5 ¼" by 4" Hello Honey card stock. The top layer is 4 ½" by 3 ½" whisper white.

I always cut all of my layers and set them to the side and then I do my stamping. I find that I don't waste as much paper, because if I make a mistake it is only on one layer instead of the whole card! And I mess up A LOT!!!
So on the whisper white layer, I started by inking the large swoop (my name for it) from the Work of Art Stamp set, I then stamped it from the top three times, as you can see in the picture it looks like I used three different colors, but it was only one ink pad! Next I stamped the sentiment using my memento ink pad.
Then I used my Petite petals stamp set with matching punch to make three little flowers, I glued two to the card and used a dimensional for the third one, added some rhinestones. Magic!
Next I glued this layer to the hello honey layer and used the "cheater method" to hold my ribbon in place, and tied a little knot bow on the ribbon.

I glued this ribbon to the Mossy Meadow card base and that completed my card!